We all deserve to experience the joy of music.
Amber Tarling Music Studio strives to offer people positive, engaging, and creative musical experiences.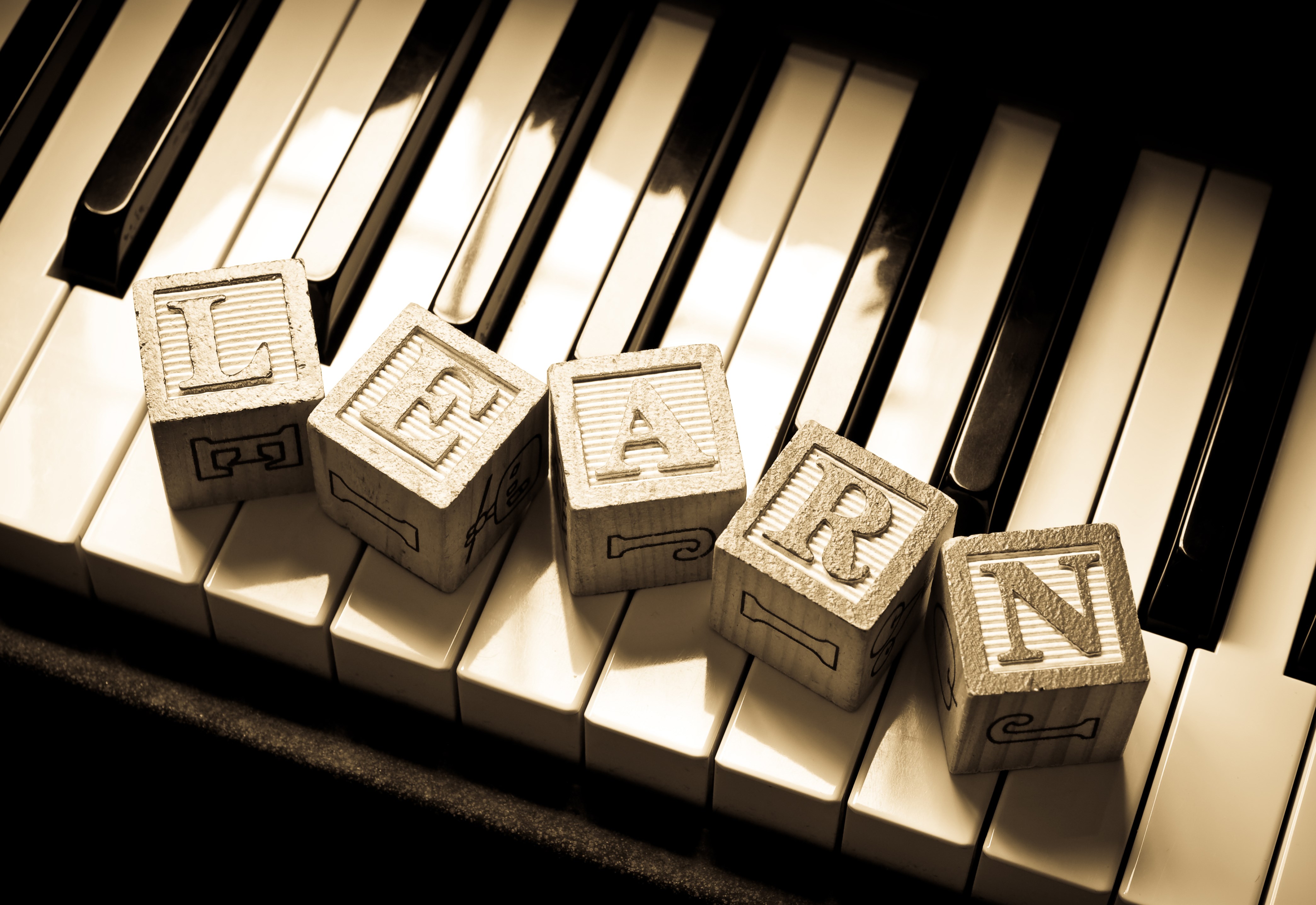 Piano Lessons
are customized and personally tailored to each individual student.
Lessons may include:
- Royal Conservatory Music (RCM) classical training
- a variety of technical finger exercises and/or Études
- Jazz, Blues, Popular, contemporary styles
- Culturally-diversified repertoire, including a focus on Canadian and Indigenous influences
- Improvisation and ear-driven learning
- Custom arrangements and collaborations between students
- Sight-Reading
- Performances, recitals and festivals
- Music-sharing at community events and Long-term care homes, when safe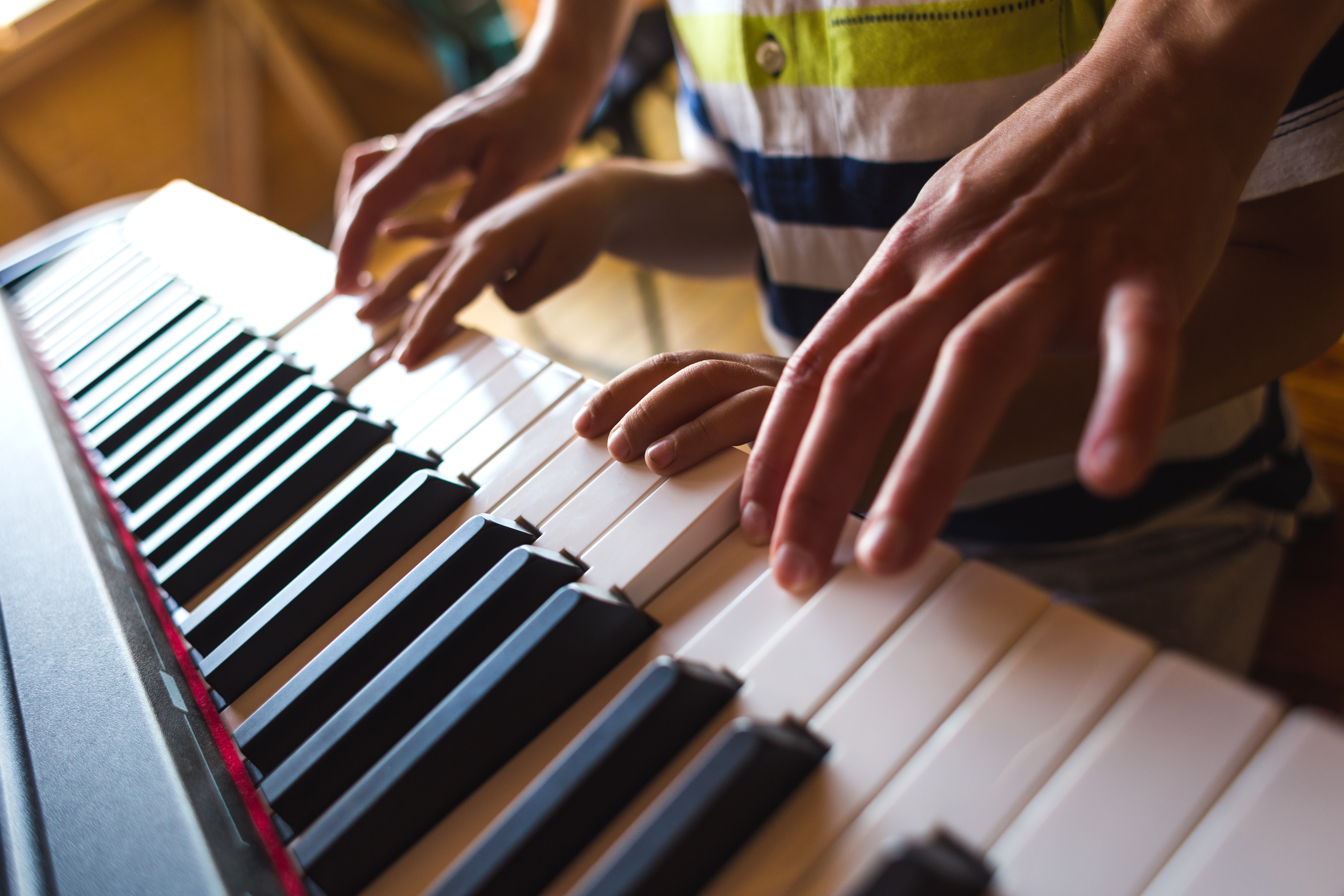 The Young Learner Learning to play the piano can benefit anyone at ANY age. Beginning before the age of 6 can be of tremendous value for children, since learning music is akin to learning a language. A young, impressionable brain is more easily attuned to processing new information. Studies have shown that at an early age certain aspects of the brain's anatomy are more sensitive to changes, and that a young brain is often more receptive to assimilating new concepts and forming new neural pathways. Parents of preschool and school-aged children often find that early piano lessons not only help build self-confidence and fine motor skills, but offer children the opportunity to become more self-reliant, responsible, and patient
The Older Learner also has advantages when taking piano later in life. A teenager has more appreciation for the way in the which society functions, and grasps the concept of self- motivation more readily than a younger child. Coordination and fine muscle control are more thoroughly developed in older students, while drive, determination, and desire play an integral role in the process of learning. Achieving success on a musical instrument strongly relies on a person's true love and connection with the art form, and communication, enthusiasm, interpretation, and many other immeasurable factors will also greatly contribute. So, adult beginners... it is never too late!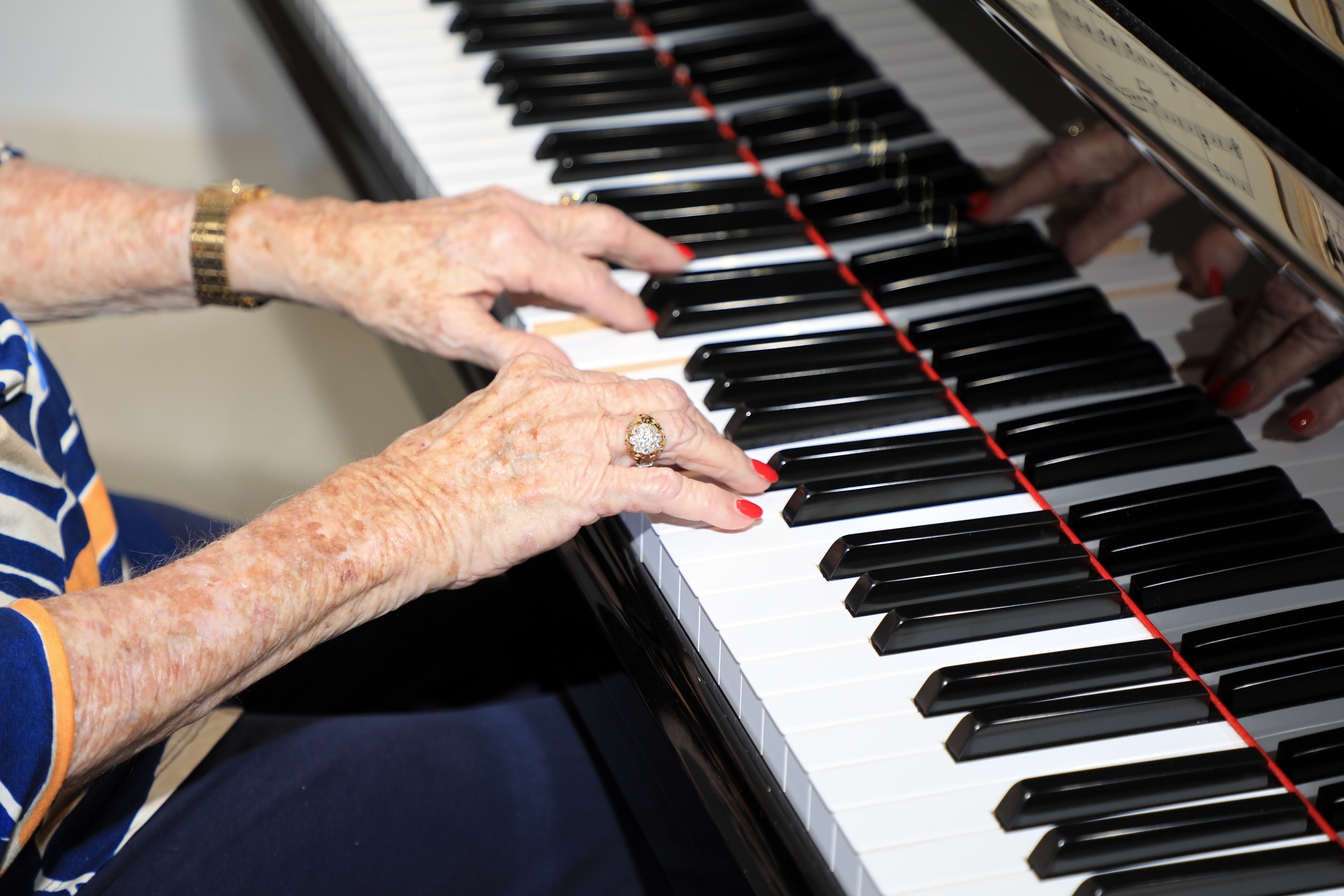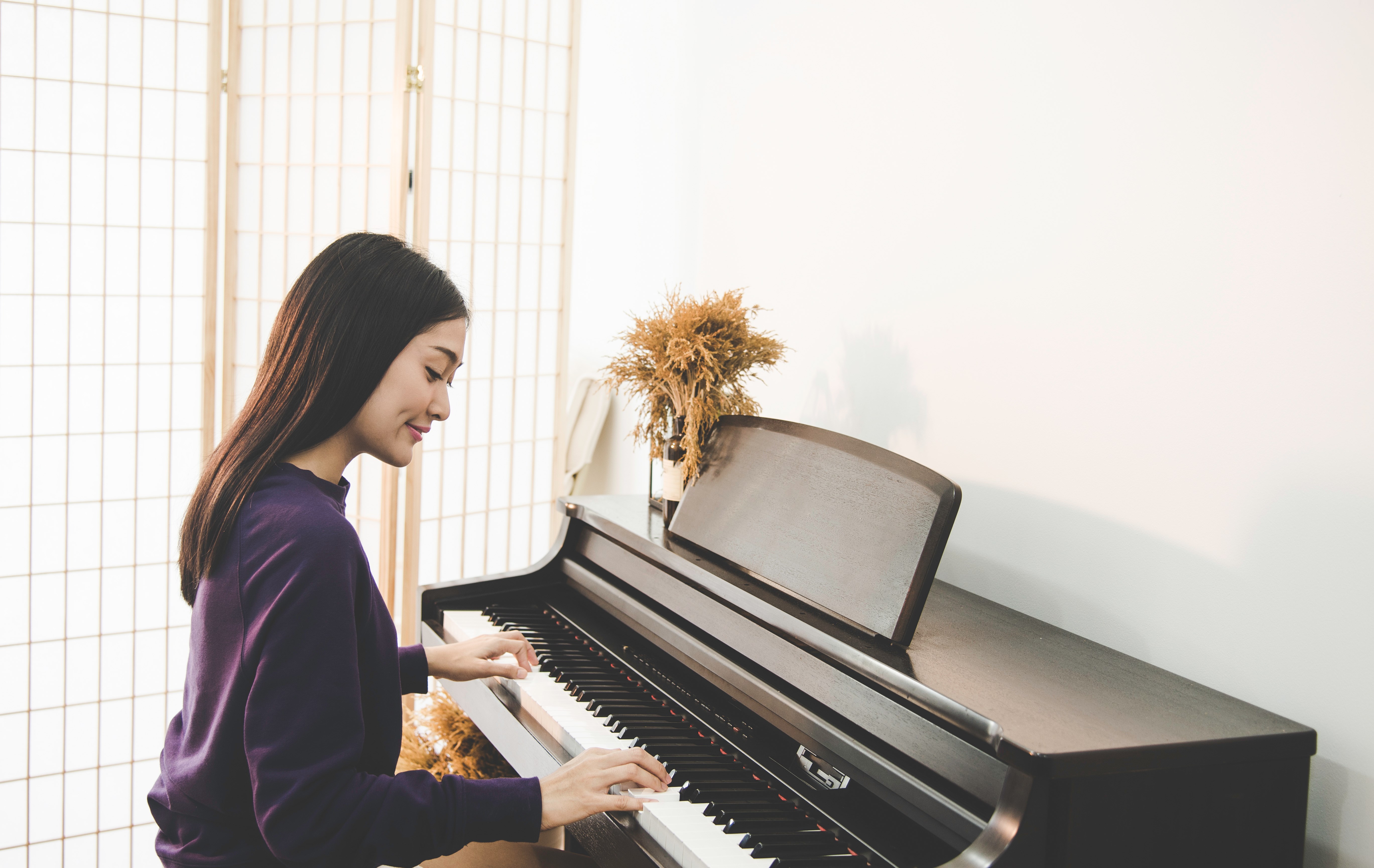 Music Therapy
Music Therapy is offered privately for neurodiverse children or those with unique needs who require a less "traditional" approach to music learning.
Amber Tarling is an accredited Canadian Music Therapist, specializing in adapted music lessons.
Click here to find out more about Music Therapy in Canada.
*Autism Funding can be accessed for Music Therapy services in BC.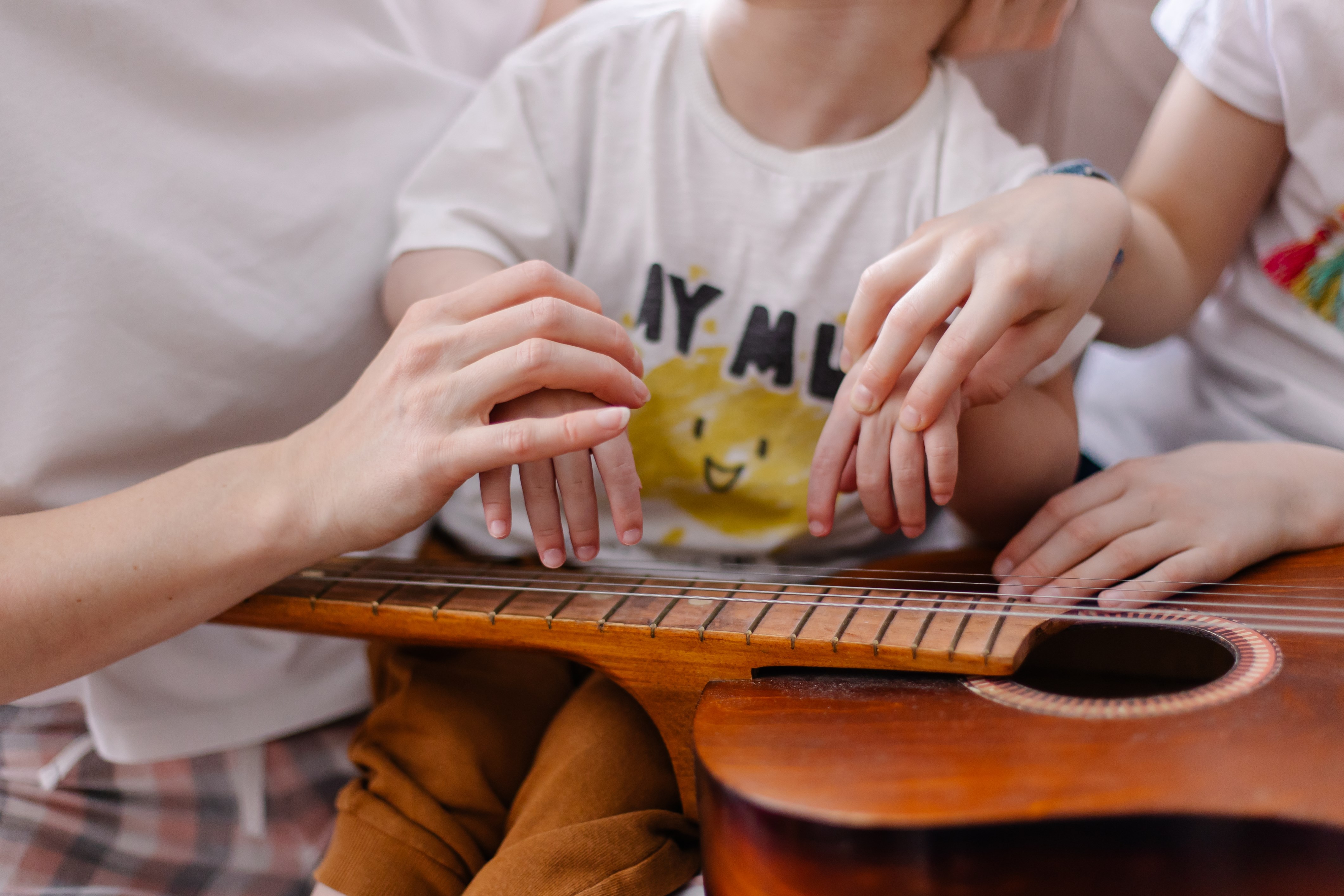 Music As Therapy Music has the ability to connect human beings together in a way that can often not be achieved through other means. Music can provide a "bridge" in connecting people together. A music therapist creates goals that encourage process-oriented growth, as opposed to a more product-oriented approach that traditional piano lessons encompass. Music therapy sessions may never have a "typical" format, and may include a variety of methods to accomplish non musical goals such as increasing self-expression, frustration tolerance, expressive communication, or gross motor control. A music therapist may use percussion instruments harmonic instruments, their voices, recording equipment, and they are generally able to provide a variety of stimulating musical experiences for a client.